Sinéad Foley is a multidisciplinary designer who's worked predominantly in the arts and culture realm for the past few years. After graduating in 2014 she was accepted into the Threex3 internship programme in Dublin held between three established design studios Zero-G, Detail Design Studio and Atelier David Smith. The studios work closely with public, art and cultural sector organisations, and within design education in Ireland. After completing the programme she started working as the Science Gallery's in-house designer and has worked there up until this point.
What are you up to now?
In the broad context of things I've spent the past year and a half working as the in-house designer for Science Gallery Dublin. My work mainly entailed designing a visual language to match each thematic exhibition that the gallery chose to explore. It was interesting – just as Abbott Miller paints it 'An Exhibition is a Room with a Plot', designing the narrative for each plot was really enjoyable. Joining the Science Gallery was a bit of a curve ball move initially, as I ended up working as a solo designer within the organisation, but aside from the late hours it made me realise that exhibition and environmental narrative design is exactly the direction that I want to explore in the future.
Now, as in this very moment – I'm currently typing this with 'one hemisphere', as the other half of my brain is fixated on a slightly new transition, which means having the occasional meandering thought of 'what else do I need to pack?'. I've decided to take my next design adventure to Amsterdam. It comes to a point in everyone's career where your internal dial seems to click and you find yourself reaching a certain destination called 'comfort zone'. Once I rendered all terrain from that very familiar place, I realised that my progress bar for learning new things everyday had stalled. So the question came to mind, how do you change that? Possibly by transitioning into a new environment? So, deciding to stick with the arts and culture sector, I figured that switching to a different design environment might keep things interesting.
How did you get there?
Thanks to a few encouraging lecturers, 'Threex3' the Dublin based internship programme was brought into my line of vision before I graduated. This programme selects three graduating students to participate and work in three well established Dublin based design studios. The programme takes place every year and runs for nine months in total, so if you are a student reading this – keep that on your radar for when you graduate. It's one of the reasons why I found myself designing in the Science Gallery. It was definitely an eye-opening experience in every way. I mean, from design politics to revising your working principles and podcasts to music, your knowledge bar will increase +10,000 and random trivia +5,000.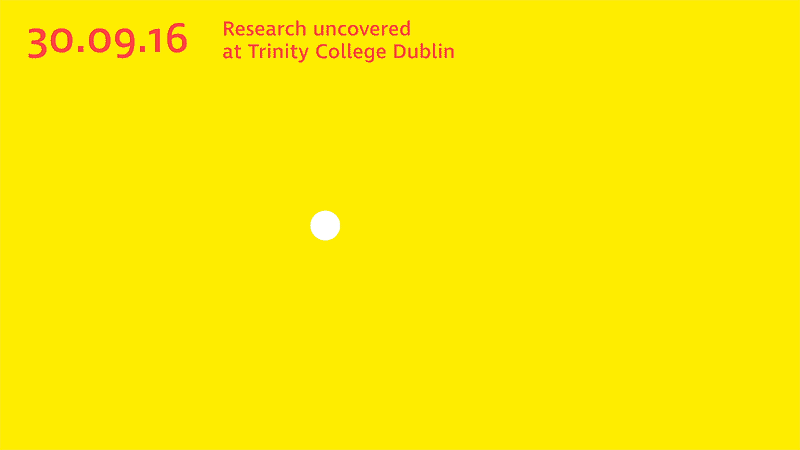 What is your design process?
This is a very good question. Process plays such an integral role in every project and can sometimes be more important than the outcome itself. The key stages would be to: identify, explore and implement – but of course there are various tiers in between them which support that process build. The experimentation and testing phase that happens during the exploration and implementation stages are key to achieving the best results.
Process plays such an integral role in every project and can sometimes be more important than the outcome itself.
Where do you find inspiration?
Luckily, the Science Gallery was an environment that acted as a constant source of inspiration. Various creators, researchers, designers and general go-getter's from all over the world have filtered through the space, and at different intervals I've taken full advantage of picking the brains of these visitors. It's funny what can spark after one hand-shake or conversation. Aside from this my influence bar is usually fully charged after being hooked up to music and no, I am not that person wearing an obnoxious set of headphones while I work (cough).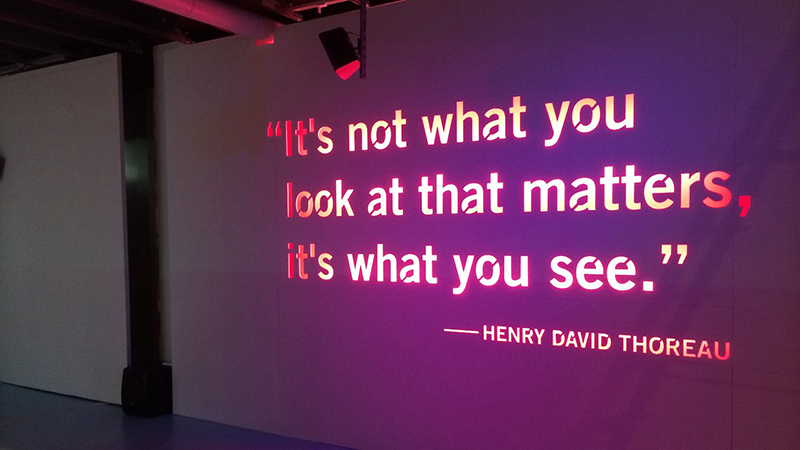 You recently were awarded by the IDI for the SEEING Exhibition.
Yes, 'SEEING' was set to be a temporary exhibition. It explores a range of works by artists, scientists and designers that tackle the complex sensory experience of seeing, understanding, and perception. For the project I worked closely with a wonderful exhibition designer named Claire Healy. We decided to experiment with supergraphic shapes that change form as as you navigate through the exhibition space and coloured features that change with the light throughout the day. All physical features were designed to subtly play with your perspective. Truth be told, there were quite a few blunders throughout the experimentation process but the main reason it found success is actually because some of those mistakes were worth making. The exhibition is now set to travel to the Frost Science Museum in Miami (1st March–20th October).
advice for students
What advice would you give students who are beginning their studies?
I'm going to let hindsight answer this. Never hide away from showing all angles of your work – there's always going to be a certain percentage of subjective bias that is attached to evaluation so welcome criticism, analyze it and apply it where you think it may benefit your work most.
College is a milestone for learning but it's also a sandbox for experimentation and creativity.
Next to this, it's always good to find your comfort zone at first. We all find comfort staying in between the lines or sticking within the rule book, but it's not until we're entirely familiar with it should we really learn when to leave it behind. College is a milestone for learning but it's also a sandbox for experimentation and creativity. So familiarise yourself with the place, people and the subjects but don't be afraid to stray if it means that you can get to experiment and explore something new.
And for students about to graduate?
First mode of action – pat yourself on the back, you've made it this far. Second to this – reflect on each project that you've worked on so far especially the ones where you found value tied to them, collect them and simplify their process into 'objectives' and 'responses'. This will make it much easier to walk-through your working process for future interviews, and a good insight into how your brain cogs work.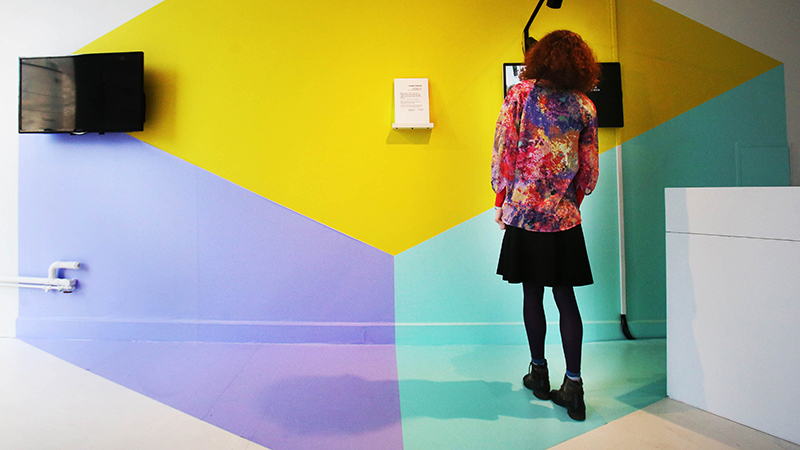 for more information
Web_ http://www.sineadfoley.work/
Web_ https://dublin.sciencegallery.com/
share this profile