Damien Quinn is an Art Director and Illustrator based in Sydney. After graduating in 2008 he began his career as a Junior Designer with Eamon Sinnot & Partners in Naas and then Designwest in Mayo. He then made the move to Sydney where he has been since 2010. Damien is currently Senior Art Director with The Kinetic Agency in Sydney. In 2018 he started a sports illustration business, Damien Quinn Draws, where he works primarily with clients in the sports industry including, Denver Broncos, The English FA, Formula One, Aston Villa, Norwich City etc.
Tell us about starting out as a Designer
After graduating from LSAD in 2008, I went on a mini tour of Ireland and worked with a couple of different design studios. I started my career in design with Eamon Sinnott & Partners in Naas. Being honest, I was very green and really didn't have a clue what I was doing for a couple of months, but I learned so much from the design team. The Creative Director was a fantastic mentor and really encouraged my design skills and also my illustration skills where possible, so it was a great place to learn the ropes and build my confidence. After a year or so I then moved to the other side of the country to Mayo, and worked as a junior designer for Designwest. During my time there I learned about working with larger clients and was also introduced to the idea of being more 'face to face' with them in terms of presenting my ideas. My design work ranged from web design, to annual reports, to brand design and also included a small bit of illustration work here and there. I really enjoyed Designwest and I believe that it set me up nicely for the next stage in my career.
The recession was a major factor in my decision to leave Ireland in early 2010, job opportunities were hard to come by, so I saw it as a good time and opportunity to see another part of the world. A lot of my friends from LSAD left for London and Dublin, but I always wanted to experience Australia so that's where I ended up. My initial plan was to spend a year in Sydney, build up some experience in studios there (and to enjoy myself) and then head home to Ireland when the economy had improved. 10 years later I'm still here in Sydney with an Australian wife and child.
My initial plan was to spend a year in Sydney, build up some experience in studios there (and to enjoy myself) and then head home to Ireland when the economy had improved. 10 years later I'm still here in Sydney with an Australian wife and child.
When I arrived in Sydney it was a case of trying to get any bit of work to survive. As was the case for a lot of Irish immigrants heading to Australia at the time, a mate's floor was home for 3 months until I found my feet. I managed to find a number of freelance design jobs, working in-house and also in some packaging design studios. Looking back it was hugely beneficial to have had this experience with a wide range of clients in my first year. Eventually when my year visa was running out I had to follow in the footsteps of many an Irish backpacker and complete the obligatory farm work (picking fruit), in order to get another year out of the Australian government.
In 2012 I spent several months with Designintoto, where I worked on branding projects for KFC and Pizza Hut (Australia and Asia). At this point I needed to make a decision on how long I wanted to stay in Sydney (Visa's are a recurring theme in my story). I took up a job with a property management company working in-house creating all of their marketing collateral and reports. It wasn't the most creative of jobs but it gave me an option to stay in Australia, and the option to extend my visa as a permanent resident. I spent 3 years with that company before I then decided to make a right turn in my career path and head into the advertising unknown.
This began with a mid-senior designer position with The Keystone Group in Sydney. Keystone had a wide variety of venues and bars across the city and I worked on a wide range of advertising campaigns and promotions for each venue. This turned out to be a brilliant role as I was given full creative freedom to work on each project. My portfolio of work was developing and at Keystone my confidence as a designer in the advertising sector grew.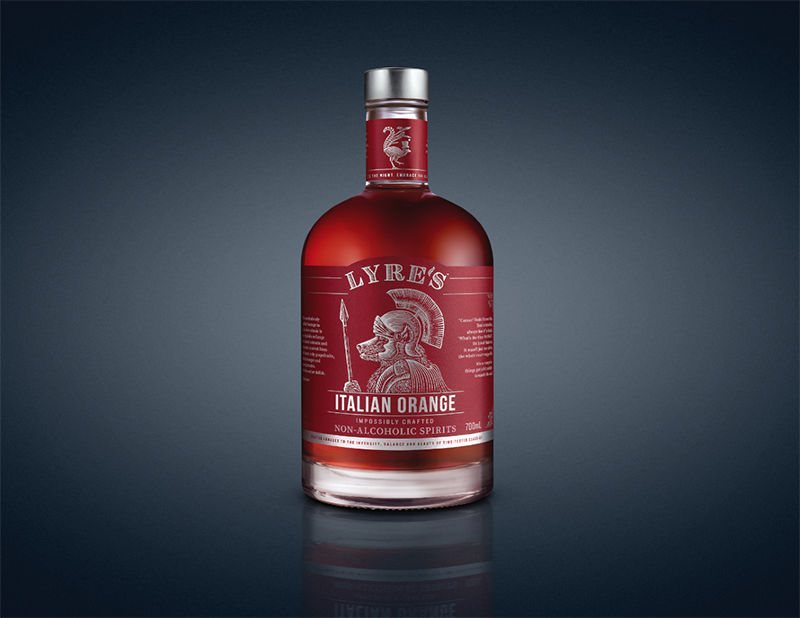 Where you are now?
At this moment in time I am trying to balance my day job with my side job/practice. I am currently working as a Senior Art Director with the Kinetic Agency, I have been with the agency for over 4 years now and it has been the most enjoyable period of my career to date. The work we produce is varied, including: Advertising Campaigns, Brand Activations, Promotions and Brand Design. Kinetic is a small agency in comparison to some of the larger advertising agencies in Australia, but this means that our team can see a job right through from initial concept to design before its handed over to our finishing artists, which I enjoy. Some of our clients include, Schweppes, Australian Red Cross, Carlton United Breweries, Kelloggs and Ferrero. On reflection the design principles and creative processes learned and nurtured in LSAD have stood to me over the years. In Kinetic, briefs start with the team bouncing ideas off each other, similar to what students experience in college, sticking those ideas on a wall, having those ideas critiqued, culling the bad ideas, before we even get to visualising them.
Can you tell us about your illustration work and how that came about?
As you can imagine my day job keeps me very busy, but I have always had a huge interest in illustration. I did quite a bit of drawing in my time at LSAD, and illustration played a fairly big part in my major projects in 2008. After I entered the design industry I began to view illustration as more of a hobby rather than something I could potentially earn a living from. In reality, due to work commitments and the pace of 'life' I did very little illustration for about 5 years. However my interest in it as a practice never dissipated, it remained there in the background and I made a conscious decision to give it a proper go in early 2018.
To kick things off and to get back into the practice of drawing, I began with a pencil illustration of Roy Keane, which I then applied an experimental digital treatment to. I've always been very interested in sport and football in particular so this was a natural way for me to begin drawing again. I was pretty happy with how it turned out and so I set up an Instagram account, posted it, and waited to see what kind of reaction it might get, if any reaction at all. An Irish Football YouTube channel managed to see it and then commissioned me to create a number of football illustrations for their studio, things started to snowball for me from that point on. Since then I have created illustrated content for sports clients across the world including, The English FA, Norwich City FC, Aston Villa, The International Cricket Council, European Athletics, Formula One, Leinster Rugby & Channel 4. A lot of the work I have created has been for social media content, match programme covers and magazine features.
I didn't expect the illustration business to get to a point where it is now, but it has ended up
being one of the best things I have done in my career. Getting to deal with sports teams and organistations you grew up watching on TV and then getting to do work for them has been a bit mad. But I have loved every minute of it.
I didn't expect the illustration business to get to a point where it is now, but it has ended up being one of the best things I have done in my career.
You are now established as a sports illustrator – how do you get commissions?
I initially set up a print store for some of the Irish football illustrations that I created. There was an amount of interest in my work at the time off the back of the Youtube channel work I did. I then got involved with a few league of Ireland clubs, Waterford United, Galway United and more regular work for Shamrock Rovers. Working with these clubs gave me valuable experience in terms of the positives and negatives of working with sports clubs and paved the way for me to get more solid work in the sports industry.
In the early days a lot of my commissions came from social media or marketing managers seeing my work online and getting In touch with me. I also found that by sending out an email to the right people worked. I was never afraid to put my work out there, because at the end of the day nobody knows who you are until you reach out. One of my first big jobs came from contacting a NRL club here in Sydney, the Sydney Rabbitohs. I had built up a sizeable portfolio of work at that stage so I just took a punt on contacting them, and within a week I had 2 paid social media jobs from them. It was great to work with a club like the Rabbitohs due to their size as I could use the work to gain future clients. In the last 12 months I have been getting work through a mix of getting in touch with organisations and through social media managers seeing my work and reaching out.
Design Process
What is your design process?)
The process hasn't changed a lot over the years, the core of how we get to a final design or concept in the studio remains the same. We will usually begin with initial thoughts and ideas for campaigns by throwing everything on a piece of paper, and seeing if there is anything we can work with. I find that working in a collaborative team with copywriters in my current role is great for getting ideas out there. The ability to be self-critical is crucial and I have refined this skill over the years.
For commissioned illustrations the brief can be very detailed from the client, and it's a matter of how I interpret this, bring it to life and how I add my own creative style that determines the outcome. To begin with I complete quick research on the game or event to get some context, I then sketch out a couple of ideas with some initial thoughts and get these approved by the client. Once feedback has been received and concepts approved I will take it to the illustration stage.
A lot of the time the briefs that come to me are loose but have a rough concept. For example, a client in America recently needed a social media illustration for Thanksgiving, and wanted 5 of their players and a coach sitting around eating dinner. I came back to them with an initial concept/sketch and then took it from there. Some of the clients I work with are great in that they trust me in what I will send back to them. A lot of the time I will have a fairly clear idea in my head for what I'm about to put together. It helps that I am a fairly big sports fan so coming up with these ideas can be a lot of fun.
It's hard to pinpoint where I get inspiration from, but one common reference point for me is Irish design and illustration, I always seem to come back to it.
Inspiration
What inspires you as a designer?
It's hard to pinpoint where I get inspiration from, but one common reference point for me is Irish design and illustration, I always seem to come back to it. When I get a new brief I often take a look at what's going on back at home, looking at the work created in studios like Red & Grey, Detail, and closer to home Piquant in Limerick. There really is a strong design scene in Ireland, with a huge amount of talent emerging from colleges like LSAD, where when I was studying I was struck by how talented students were in my year were and now looking at the careers they have gone on to have is inspiring in itself.
In terms of illustration inspiration, the same applies, as Ireland boasts super talented illustrators
like Steve Simpson, Rob Torrans and Chris Judge. There is a huge sports illustration scene in Ireland and also in Australia and I find inspiration from those who are working in the same space as me like Dan Leydon, John Sheehan and Barry Masterson.
Advice for Students
What advice would you give to students who are beginning their studies?
For students who are starting out I would tell them to just try everything. There are so many different facets and areas of design now. What you thought you wanted to do might turn into something else down the line. Don't be afraid to put your ideas out there. Use other classmates to chat through ideas. One thing I remember from art college was looking at other peoples work and thinking to myself, 'I can't compete with these guys, and I'll never be as good or creative as them'. Don't fall in to this trap or compare yourself to other designers. Your strengths now will completely change as time goes by in LSAD. Listen to your tutors but also don't be afraid to ask lots and lots of questions.
Stick at it, and keep putting yourself out there, learn from each experience. Don't be afraid to get out of your comfort zone.
And for a graduate wanting to work in advertising/design?
I think a good thing for graduates to understand is that when you finish college, the 'dream job' might not fall at your feet immediately. It can for some people, but for the majority it doesn't. I was guilty of thinking that the 'dream job' was waiting for me when I graduated in Dublin or wherever. I learned it wasn't, but I now understand that each role brings new learning. My experience in Sydney also developed my resilience as a designer where it didn't initially begin as I imagined, but I kept plugging away until it eventually happened for me.
So my advice – stick at it, and keep putting yourself out there, learn from each experience. Don't be afraid to get out of your comfort zone. Lastly, make the sort of work that you like. Even if that means creating personal projects be it custom typography, photography, illustration – you never know what will come of it!
for more information
Web_ www.damienquinndraws.com
Instagram_ instagram.damienquinn_draws
share this profile